Outdoor Compact Digital TV Antenna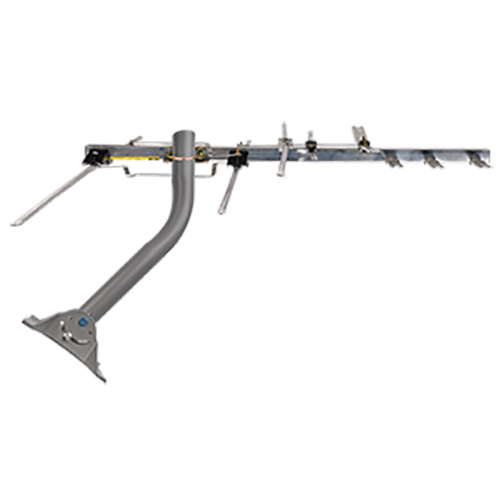 $79.99
Model :&nbsp ANT752Z
FREE Ground Shipping
(Use promo: FREESHIP)
KEY FEATURES
Receives TV broadcasts including 4K and 1080 HDTV for highest-quality picture and sound, both UHF and VHF stations - up to 70 miles from the tower

Receives HD and Digital TV broadcasts for FREE

Simplifies installation with pre assembled design,Snap lock elements and easy fold out assembly
SETUP IS EASY - 1•2•3 INSTALLATION
PRODUCT OVERVIEW
Wipe those monthly subscription payments away with this HDTV antenna that maximizes your local broadcast TV experience with the use of UHF and VHF frequencies. Having a pre-assembled design, makes the installation process a simplistic breeze. Detecting signals for over 40 miles way and supporting high quality picture and sound up to 1080i HDTV broadcast standards. Mountable outdoors as well as in the attic, where it will receive a sustainable reception even during difficult weather conditions. With the use of multi-element design. it only adds a stronger reception to provide additional content.
Features
(continued)
Superior construction to withstand tough outdoor conditions
Cross phase multi element design
Specifications
| | | |
| --- | --- | --- |
| Range (Distance) | | 40 miles |
| Dimensions | | 6.7H x 4.6W x 36D |
| Weight (Kg/lb) | | 5.28 lbs |
TOP 5
REASONS TO GET AN ANTENNA
Don't let other providers fool you, the best possible uncompressed HD signal is delivered with an RCA antenna. You shouldn't settle for a lesser picture when you know your TV is capable of delivering much more.