Outdoor digital TV and FM radio antenna with HDTV compatibility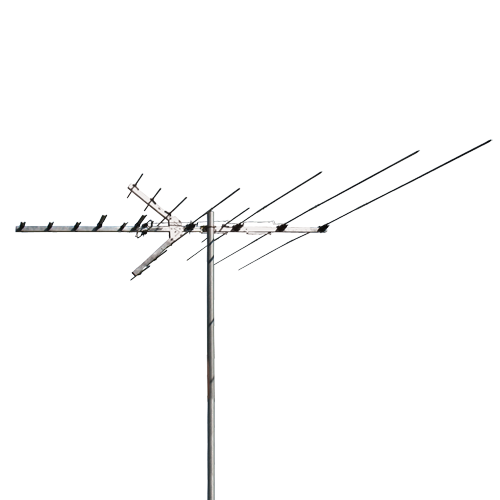 $89.99
Model :&nbsp ANT3036E
FREE Ground Shipping
(Use promo: FREESHIP)
KEY FEATURES
Cross phase multi element design

For outdoor or attic installation

Effective in urban and rural areas
SETUP IS EASY - 1•2•3 INSTALLATION
PRODUCT OVERVIEW
This outdoor digital TV and FM radio antenna is HDTV compatible with a 110 inch boom length to boost UHF, VHF and FM radio signals, 36 easy lock elements to improve signal reception, and also includes an outdoor matching transformer.
Features
(continued)
Effective up to 80 mile radius of the broadcast signal
Compatible with all brands of televisions and television receivers
Receives digital and analog TV broadcasts including HDTV and FM radio signals for free
Swing out and snap lock elements
Outdoor matching transformer included
Easy lock, fold out UHF reflector
Off-air reception of local channels
Cross phase multi element design
Limited one year warranty
CUSTOMER REVIEWS
Thumbs up! ANT3036E
by
voyboy16
, on
2019-Mar-03
Just installed last night and it works great even though I live 55 miles from downtown Chicago.. goodby cable. Got 89 channels 4 poor quality 10 other then my English second language... Porting my home phone number (google voice) keeping internet...Future savings around $180.00 every month.
TOP 5
REASONS TO GET AN ANTENNA
Don't let other providers fool you, the best possible uncompressed HD signal is delivered with an RCA antenna. You shouldn't settle for a lesser picture when you know your TV is capable of delivering much more.