RCA Multi-Directional, Flat Digital Indoor HDTV Antenna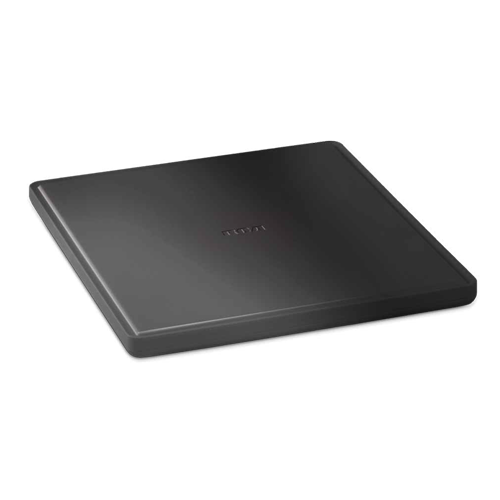 KEY FEATURES
Enjoy top-rated HDTV network programming and your favorite shows for Free.* No monthly fee, no subscription, no contract.

Patented, 360? multi-directional design eliminates need for constant adjustments

Supports up to 1080i HDTV broadcasts for high-quality picture and sound
SETUP IS EASY - 1•2•3 INSTALLATION
PRODUCT OVERVIEW
With the 360 degree patented design technology, reception couldn't get any better with this indoor antenna that eliminates the need to adjust in order to maintain a clear image. It is the perfect alternative to ride out a rough storm when transmission fee
Features
(continued)
Easy to position - Lay flat or hang it up
Gloss black finish, slim profile complements any home theater set up.
Great complement to streaming players
Dependable backup television source when storms knock out cable or satellite television
*Network availability and range varies by area and terrain.
CUSTOMER REVIEWS
HD RCA Indoor Antenna
by
Brian P Keane
, on
2016-Apr-15
I give this product a 3 star rating in the North NJ area. It picks up over 90 channels FREE TV . It picks up 32 HD channels FREE TV. Down in South Jersey is only picks up 7 stations. You must purchase am excellent outdoor Power Antenna.
TOP 5
REASONS TO GET AN ANTENNA
Don't let other providers fool you, the best possible uncompressed HD signal is delivered with an RCA antenna. You shouldn't settle for a lesser picture when you know your TV is capable of delivering much more.