6 Foot Component Video Cable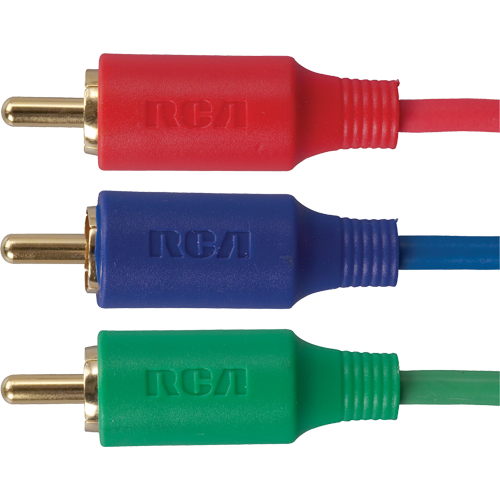 $9.99
Model :&nbsp VHC61R
KEY FEATURES
100 percent shield to help minimize interference

Y, P & Pb connections

Reliable and precise connection
SETUP IS EASY - 1•2•3 INSTALLATION
PRODUCT OVERVIEW
This 6 foot component video cable sends a high quality video signal from video devices, such as DVD players, cable boxes to video displays such as digital TV and HDTV. The component cable splits the video signal into red, green, and blue for superior picture quality.
Features
(continued)
Connects high performance video components
Corrosion resistant gold plated connectors
Transfer an accurate and quality video signal
SUPPORT / MANUALS
No Manual is required for this product
TOP 5
REASONS TO GET AN ANTENNA
Don't let other providers fool you, the best possible uncompressed HD signal is delivered with an RCA antenna. You shouldn't settle for a lesser picture when you know your TV is capable of delivering much more.