Push On Matching Transformer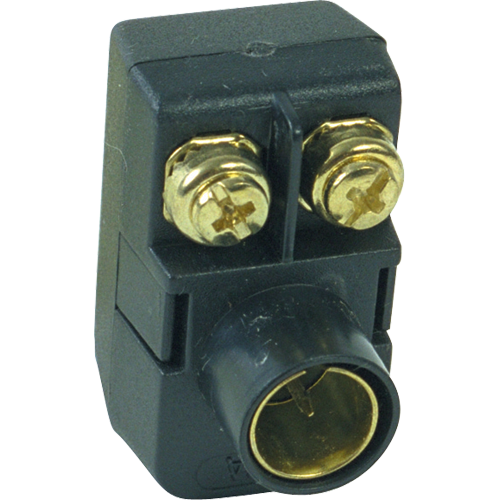 KEY FEATURES
Corrosion resistant connector

Reliable and precise push on connection

Connects an antenna 300 Ohm wire to a coax 75 Ohm input on a TV
SETUP IS EASY - 1•2•3 INSTALLATION
PRODUCT OVERVIEW
Use this push on matching transformer which converts a 300 Ohm RCA antenna wire to your 75 Ohm coaxial input that's compatible for your TV. It's easy to install along with its reliable push on F connector.
Features
(continued)
Converts a flat wire leads 300 Ohm connection to a coax 75 Ohm push on connector
SUPPORT / MANUALS
The warranty document is not available at this time, please contact Online Support
No Manual is required for this product
TOP 5
REASONS TO GET AN ANTENNA
Don't let other providers fool you, the best possible uncompressed HD signal is delivered with an RCA antenna. You shouldn't settle for a lesser picture when you know your TV is capable of delivering much more.