12 Foot Digital Quad RG6 Coax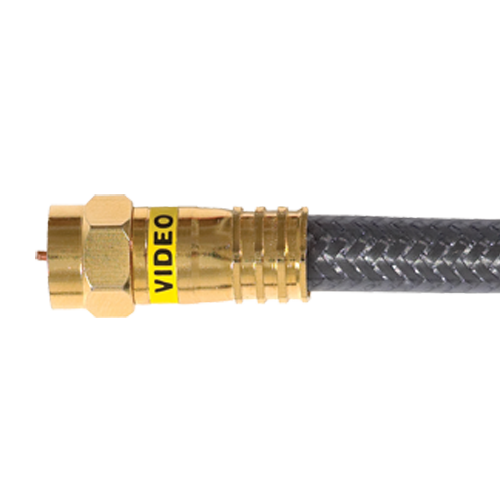 $14.99
Model :&nbsp DH12QCF
KEY FEATURES
The quad shield design eliminates signal interference to provide a superior clear signal transfer for all RG6 coax connections

Connects antenna, PVR, satellite, cable, HDTV converter, HDTV, or TV.

Quad (4) shields around the cable to protect the integrity of the signal
SETUP IS EASY - 1•2•3 INSTALLATION
PRODUCT OVERVIEW
The 12 ft Digital Plus Quad Shield RG6 coaxial cable is a quality digital cable that connects any antenna, PVR, VCR, HDTV, cable box, or satellite receiver signal. Carries both audio and video signals for accurate signal transfer even over long runs. The
Features
(continued)
Gold-plated conductors provides minimum resistance for clean signal transfer.
12 ft.
TOP 5
REASONS TO GET AN ANTENNA
Don't let other providers fool you, the best possible uncompressed HD signal is delivered with an RCA antenna. You shouldn't settle for a lesser picture when you know your TV is capable of delivering much more.