RCA Digital Amplifier for Indoor HDTV Antennas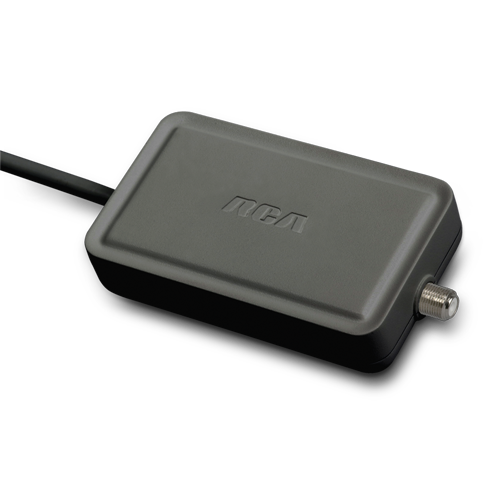 KEY FEATURES
Enhances performance of all passive antenna brands

Optimizes signal for best possible reception

Preserves signal purity with extremely low-noise (ELN) circuitry
SETUP IS EASY - 1•2•3 INSTALLATION
PRODUCT OVERVIEW
RCA digital signal amplifiers add just the right amount of amplification to weak signals, giving you the best reception possible while preserving signal purity with our new Extremely Low-Noise (ELN) circuitry.
Features
(continued)
Engineered specifically for UHF/VHF digital signals
Upgrades passive antennas to CEA approved amplified antennas
Easy coax connection
Designed to match RCA Flat Series antennas
Meets or exceeds CEA performance standards for indoor antennas
1-year limited warranty
TOP 5
REASONS TO GET AN ANTENNA
Don't let other providers fool you, the best possible uncompressed HD signal is delivered with an RCA antenna. You shouldn't settle for a lesser picture when you know your TV is capable of delivering much more.