TOP 5 REASONS TO GET AN ANTENNA
Whether you're looking to save a little money each month by 'cord-cutting from cable', or just need a back-up policy for when storm weather comes, RCA Antennas offer great solutions for several scenarios.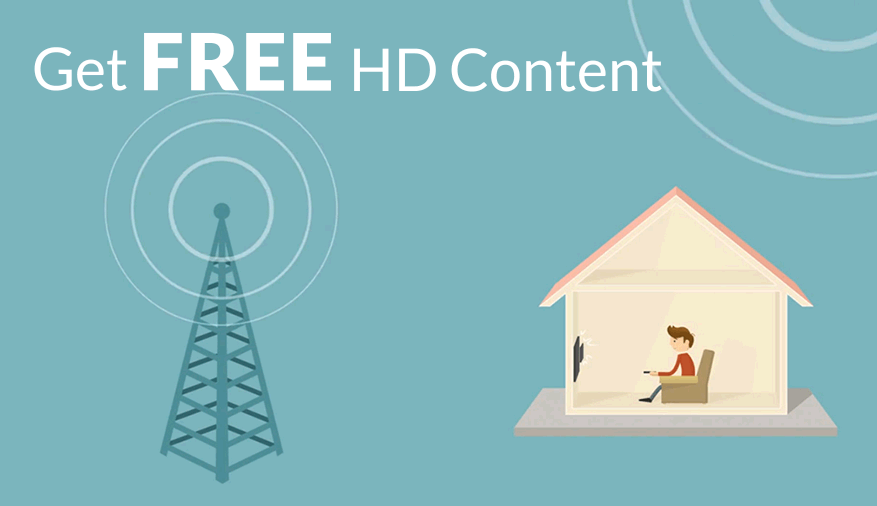 SAVE MONEY

The average basic cable subscriber can spend up to (or over) $100 each month. That's over $1000 each year!

When 47 of the top 50 watched shows on television can be viewed for free with an RCA Antenna, why would you want to continue paying for cable each month? Think about what $100 a month can go towards - college funds, retirement, dream vacations, pay off the mortgage, and more.

BETTER PICTURE THAN CABLE OR SATELLITE

Do you want the brightest and most vibrant broadcast picture available?

Over the air broadcast signals are uncompressed when received by an RCA antenna and therefore offer true 1080i HDTV resolution with a capable HDTV. This means a better picture for you compared to cable that is typically broadcast in 720p.

PERFECT COMPLEMENT TO STREAMING BOXES

An RCA antenna is also the perfect companion to your favorite streaming box or service.

Enjoy all your content on demand with a streaming capable box such as Roku, Apple TV, or Amazon Fire, and enjoy local broadcasts live with your RCA Antenna when you want as well.

GREAT FOR KIDS ROOM OR VACATION HOME

If you have a cable service and want that service in a secondary room or more, that can cost you up to $20 per room per month.

RCA Antennas are a great alternative to receiving free broadcast content to multiple rooms in your home so you can stay connected no matter which room you are in.

BE STORM READY

Severe weather can easily knock out your cable service when you need it the most.

With an RCA antenna you can stay connected to your local broadcast stations, even when the cable goes out, so that you receive that crucial forecast to keep you and your family safe in the case of severe weather.